Devon&Devon for Corri La Vita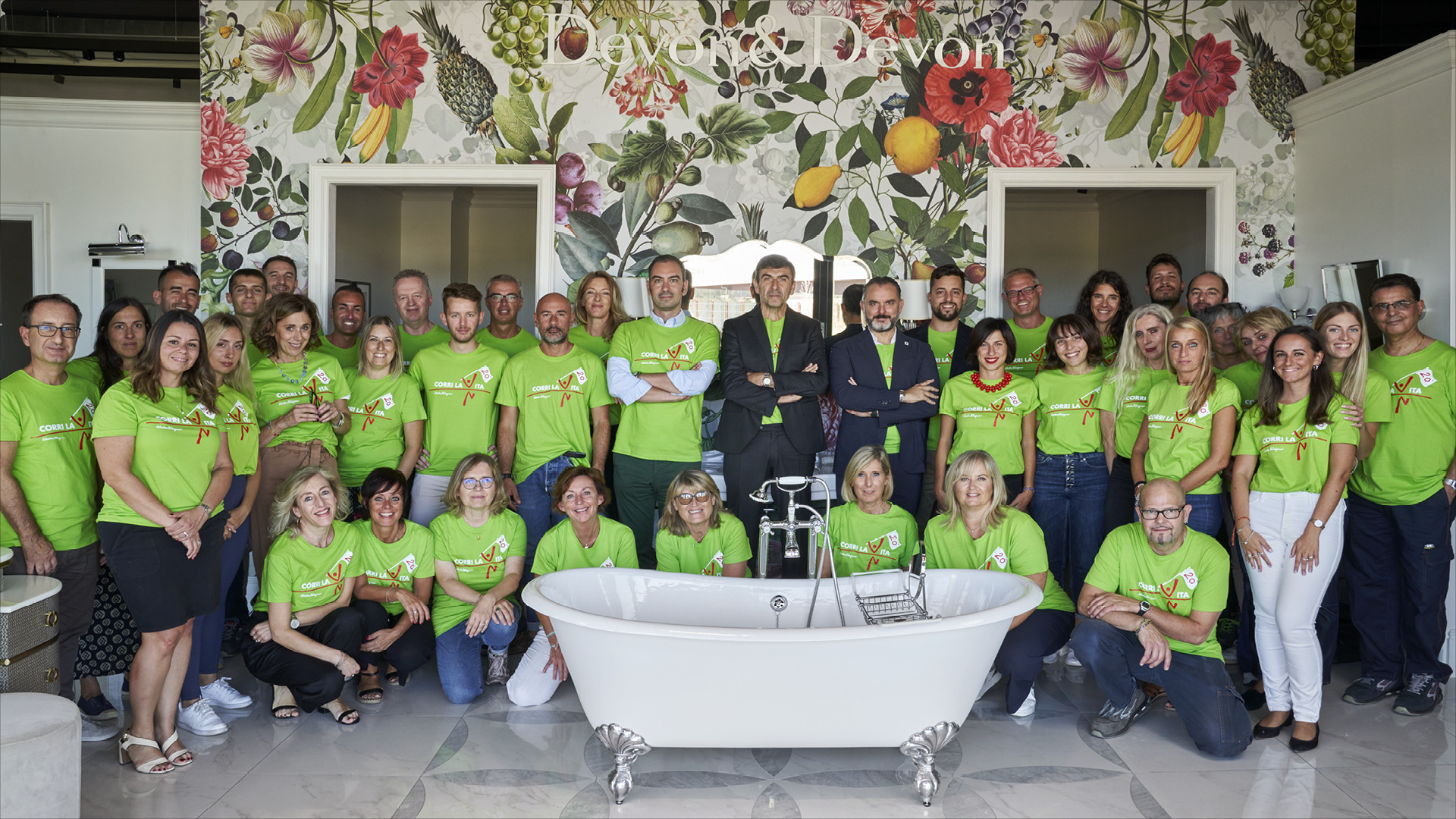 For Devon&Devon, Corri la Vita ("Run for Life") has been an unmissable date with solidarity for many years. For the 2022 edition, the company has again chosen to show its support for the charity event conceived by Bona Frescobaldi to raise funds for the prevention and cure of breast cancer.
"We are grateful to Marquise Frescobaldi - explained Graziano Verdi, CEO of the Italcer Group and of Devon&Devon - for the love and passion she has put into organising Corri la Vita for the last twenty years, and for the contagious enthusiasm with which she invites us to participate in great research and assistance projects every year."
In addition to funding the participation of a substantial group of collaborators in the race, Devon&Devon will support the fundraising initiative of Corri la Vita Onlus by donating 5% of the revenue made by its Showroom in Florence in October, international breast cancer awareness month. The donation will be used to support the ISPRO-LILT Cancer Rehabilitation Centre of Villa delle Rose, SenoNetwork (the portal that encompasses all the Italian Breast Units) and FILE (Fondazione Italiana di Leniterapia Onlus).