Green Good Design Award: the Kalos washbasin wins the 2021 edition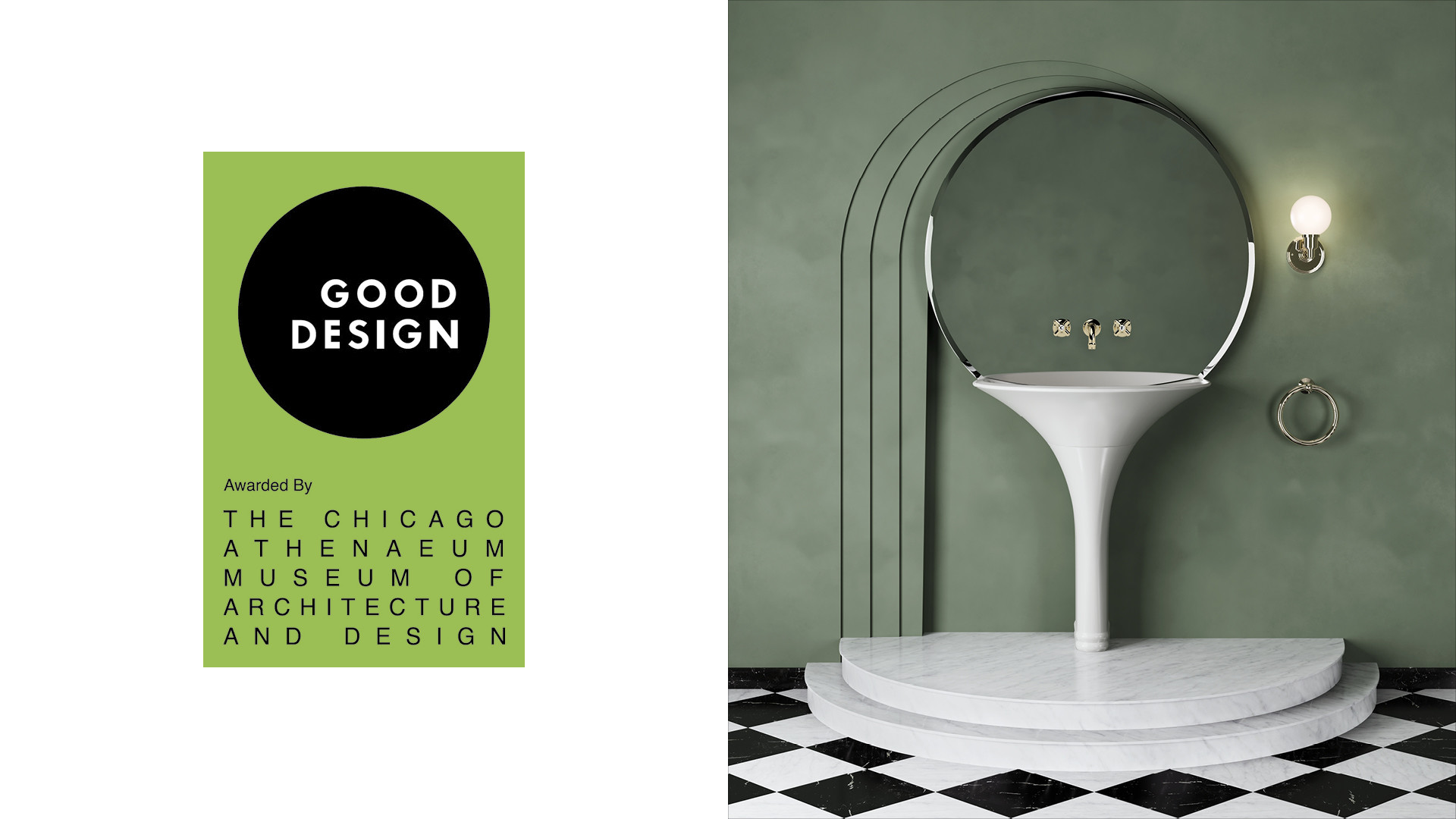 A city (Hamburg) that invests in green development more than any other city in the world, an innovative plastic-free packaging for shipments, the Adidas World Sports Arena, a community farm in Hong Kong, the Carbon Action Plan of the LinkedIn Campus in California, an Icelandic CO2 removal plant that mixes carbon dioxide with water and the underground pump where it undergoes a natural mineralisation process, removing 4000 tonnes per year from the air. These are just some of the winners of the GREEN GOOD DESIGN AWARD®, sustainable spin-off of the GOOD DESIGN AWARD, the longest-running and most prestigious international design award.
The programme, led today by the Chicago Athenaeum Museum of Architecture and Design, was launched in 1950 by the curator of the MoMA in New York, Edgar Kaufmann, Jr., together with several pioneering designers, including Charles and Ray Eames and Eero Saarinen. In its 71-year long history, it has built up a real community of professionals, companies and talented people who share a common vision of nature and of the role of design, and know how to open new perspectives towards the future. Graziano Verdi, CEO of Devon&Devon, explains: "We are honoured to be part of this programme thanks to the award won by Kalos in the "Green Products" category. Kalos is a product that masterfully sums up our passion for good design and our commitment to the research and development of green materials and production processes".
The washbasin, designed by Massimo Iosa Ghini, and inspired by the organic forms of a flower corolla, is completely made of White Tec, an innovative blend developed and produced exclusively for Devon&Devon to ensure the highest standards in terms of quality and sustainability.