Pantone Color of the Year 2022:
interpreted by Devon&Devon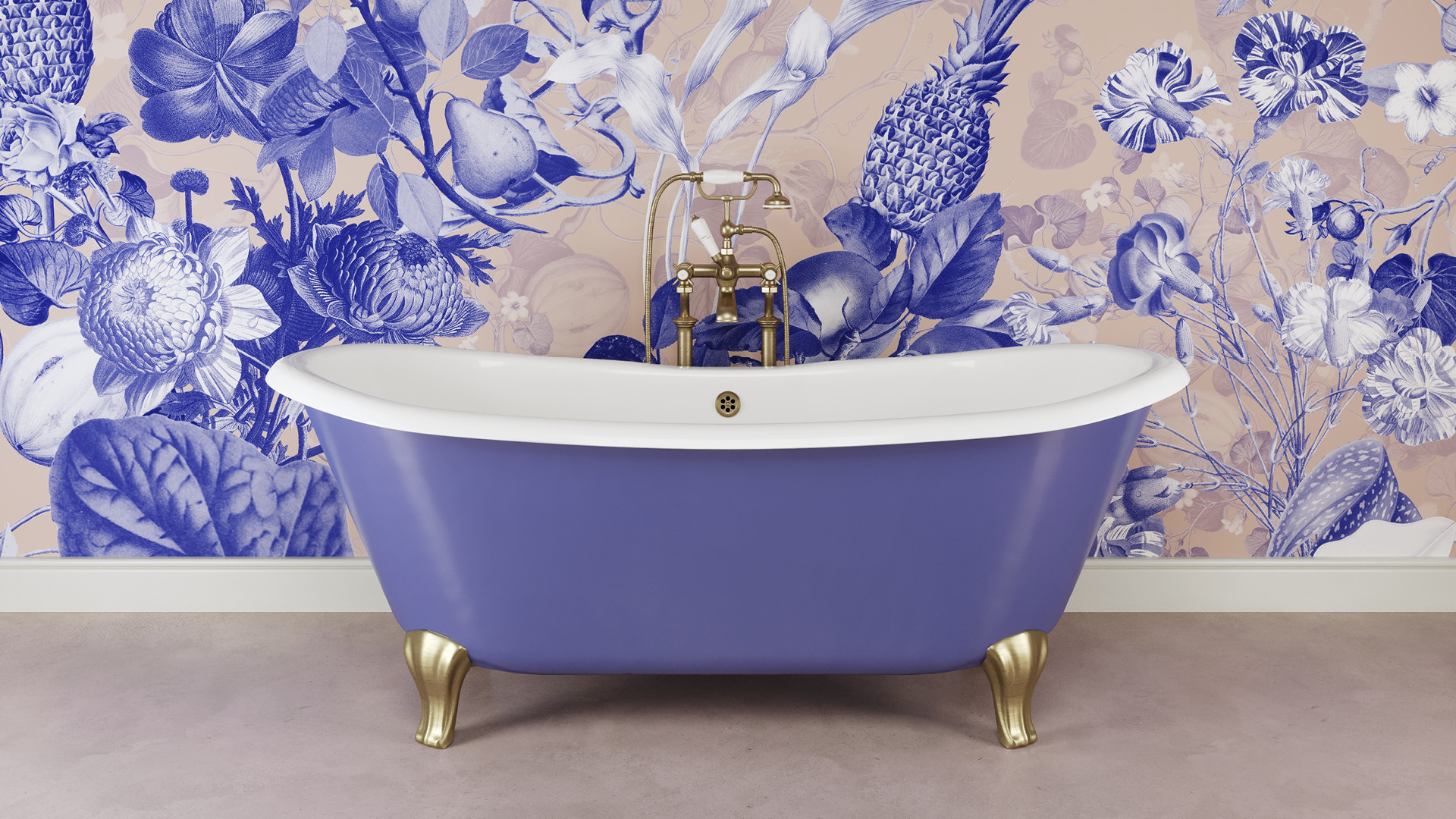 Devon&Devon follows its by now yearly tradition of paying tribute to the chromatic mood chosen by the Pantone Color Institute by dressing its most iconic products in new colours. For 2022, the bohemian appeal of the cast iron Admiral bathtub (with feet in satin-finish brass) gets a colourful injection of energy with Very Peri periwinkle blue, which reworks its retro design in line with the trends that best symbolise the spirit and complexity of our current times. Acting as the backdrop is Botanica Makeup wallpaper with its plethora of flowers, plants and exotic fruits, designed by Vito Nesta in 2018 using a purplish blue that is surprisingly close to the Pantone 2022 colour.
This joyful, warm shade of blue blends the reassuring nature of blue with the energy of red in an encouragement to look to the future with confidence. "PANTONE 17-3938 Very Peri," explain the specialists at the Pantone Color Institute, "reconnects us with the daring curiosity that animates our creative spirit, helps us to embrace the unexpected possibilities that lie before us and opens us up to a new vision as we rewrite our lives."
For the first time, the Institute has not chosen a colour from the famous "swatch" invented in the fifties by Pantone Inc., but has created a brand new one, based on both traditional social-economic indicators and also on data from the digital world, the metaverse and gaming included. An unexpected move, a highly effective reflection of the epochal transformation underway.
Interpreting its great classic in the colour that best embodies needs and hopes for the near future, Devon&Devon embraces and extends the invitation to interpret our changing world in a new light.