The new Home Boutique collection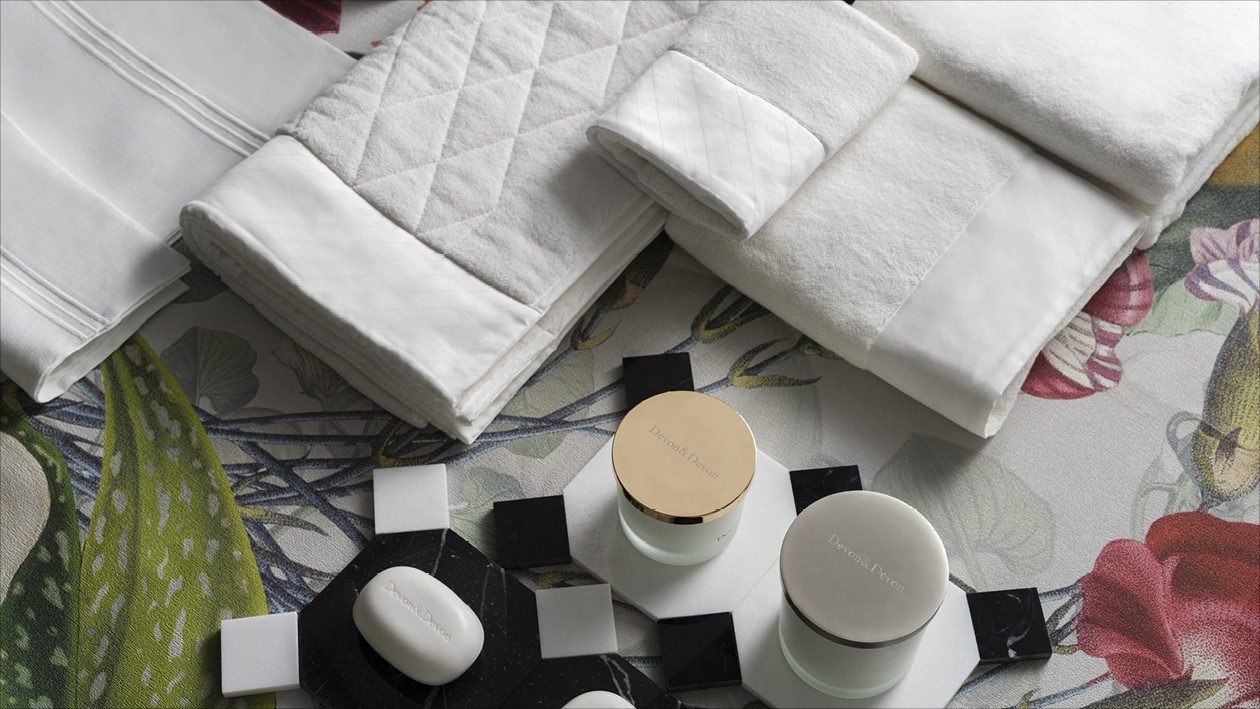 Home Boutique is a collection of home and lifestyle items inspired by our brand's philosophy of living. All our products are made in Italy, in collaboration with companies of excellence who share our love for quality and attention to every detail. The new range of bathroom linen in the finest plush cotton terry is the outcome of collaboration with Frette, producer since 1860 of home linens renowned the world over as symbols of the most exclusive comfort.
A tribute to the timeless beauty of our collections, Frette for Devon&Devon towels and bathrobes in the best pure linen crêpe are unmistakable thanks to the refined elegance of their triple bourdon embroidery and fabulous satin jacquard trim. Highly refined olfactory creations, skilfully calibrated around the classic notes of rose and the surprising hints of vintage leather and fig. Entirely handmade in Italy using the best toxin-free raw materials.