Together for Corri La Vita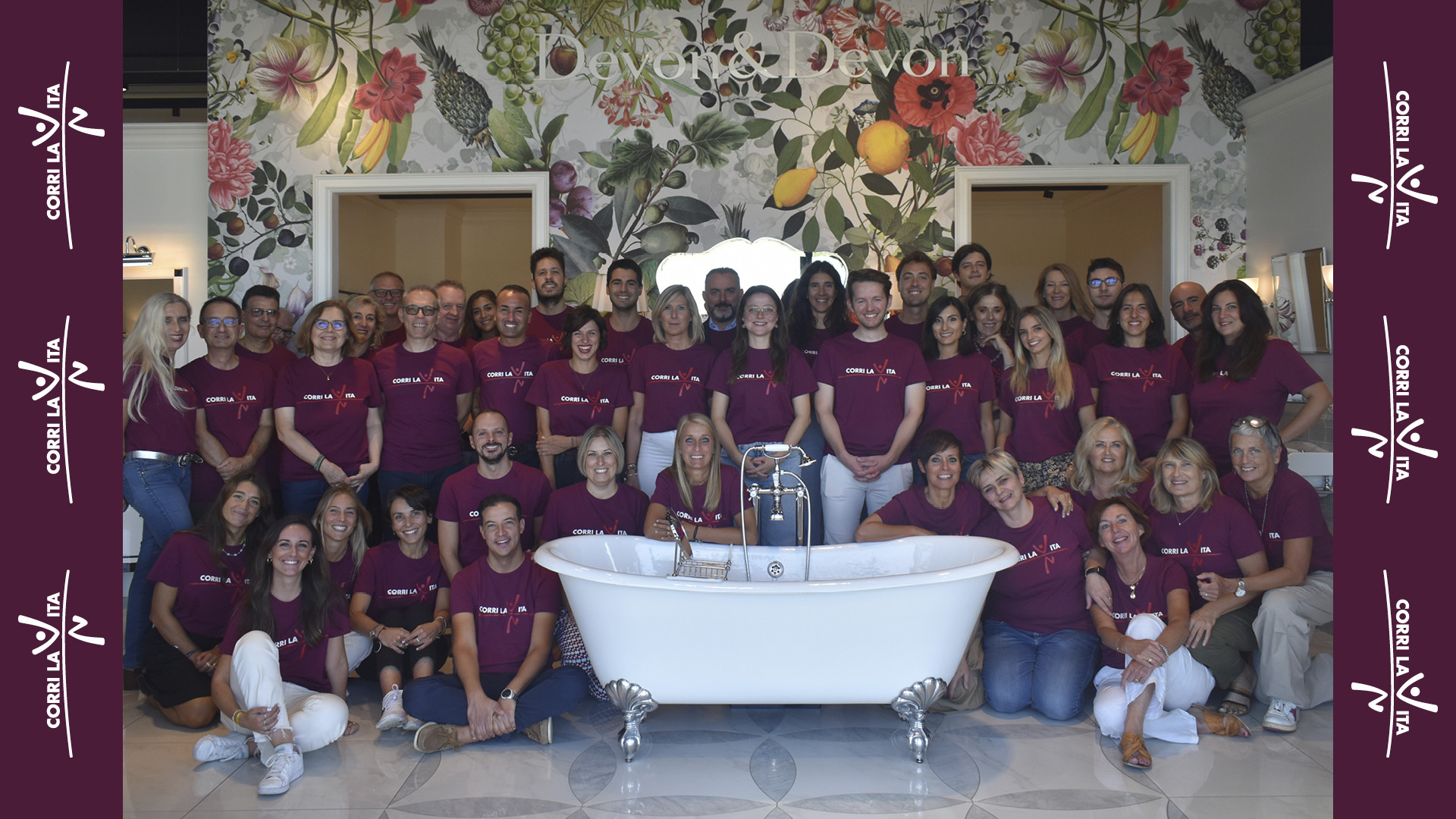 A small contribution to support big projects: this is what Corri La Vita Onlus is asking for, in view of the 21st edition of the most popular solidarity running race in Florence, organised by the association on 24 September. Like every year, Devon&Devon is pleased to assist the founder Bona Frescobaldi and support the fundraising initiative in aid of the early diagnosis and treatment of breast cancer.
In addition to financing the participation of a large group of collaborators in the race and donating 5% of the October revenue of its Florence showroom to Corri La Vita, from this year Devon&Devon will also contribute to the fundraising effort by donating 5% of the revenue generated online from 1 to 31 October, to coincide with Breast Cancer Awareness Month.
"Our date with Corri la Vita," explains Graziano Verdi, CEO of the Italcer Group and Devon&Devon, "is by now an unmissable appointment with solidarity. We are proud to be doubling our commitment and grateful to Bona Frescobaldi for the contagious enthusiasm that involves us in such important projects".
The donations collected will be used to support the ISPRO-LILT Cancer Rehabilitation Centre of Villa delle Rose, the SenoNetwork portal (that encompasses all the Italian Breast Units) and FILE (Fondazione Italiana di Leniterapia Onlus).